..it's been A MONTH.
I know, I ought to be update this comm per week, but then again, The School started. It is The Hell. Yanno.
And in this month, I became a Mello dork after re-reading Death Note. TOTALLY. If some character who wears leather pants, and dazzingly blonde, AND PLUS WITH THAT WICKED HAIRCUT appears in some new manga, I am gonna sue them. SERIOUSLY. THEY EAT MY LIFE.

..ahem.

No NC-17s whatsoever, and lets roll with the usual;



FMA
It feels like I abandoned my love, Edward. But, you know, I just can't, not properly, not ever!!

This is a relatively quickie for
infinetisimi's birthday. She was the first "follower" of my art (oh I was so damn sucky back then, but even she'd seen the potentiallll yees), and plus she writes SUPERB fics.
Death Note
This is Raito, as you can SEE, and I blame
vanitas_mundi.


---

After a good denial session, I pchatted with
vanitas_mundi, my fangirl!soulmate. This is my first Mello.


---

..and Mello continues on;


---

..and on;


---

While drawning in little mellos by myself, Vani came by, and I drew this L. HE IS THE MAN. ridin dirty an all, LAWL.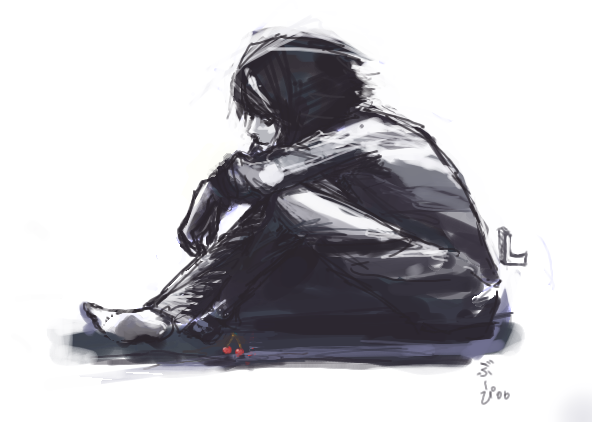 ---

A post ago, Hiro had invited me to her oekaki board, and I couldn't resist to reg. BUT, I ..kind of forgot that I had an account in there, and at last, The Great Me came by and draw a Mello. I seriously hate my brain for forgetting things :<


---

Mello in mind, 20 mins, pchat and all that jazz.
Other Fapdoms(NGE, Loveless, Eureka7)&OC
Ritsuka from Loveless;
Neko!boys are just <33


---

Kaworu from NGE;
Well, HE is SEXY. Period. This took like 3 hours, and I hated myself for being so damn slow.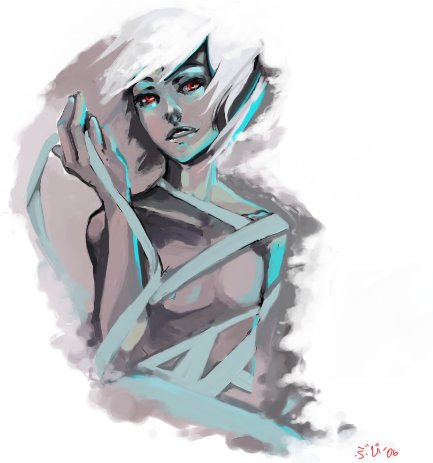 ---

Rei from NGE;
The actual pose came to mind, I was determined to do that in PS, like "I HAVE TO DO A RECENT WORK". But I found myself at pchat;;;


---

Anemone from Eureka7;
I had like no intention to do any Anemones at all, but while I was pchatting someone was drawing Dominic from E7, so I started to give Miss I Hate You All a try.


---

OC;
You know, this picture sucks. But I just wanted to show it.



There you have it all.
School kills you.


Enjoy♥